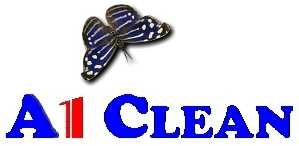 Ultramicrofiber cleaning cloth *Spun-Lace* (fleece type)
XXL size: 23in x 17in
*NOW AT ONLY US$ 10.00*
ideal for all smooth surfaces ( glass, plastic, chrome, etc.)
home, office, car, boat, plane
In order to get best results here are some DOs and DON'Ts:
USE WATER ONLY
DON'T USE ANY ADDITIVES, DETERGENT, SOAP, SOFTENER, CONDITIONER, etc.
Fill a bucket half with clear water, rinse cleaning cloth and wring until almost dry. The cloth should be just damp. Using the almost dry cloth leaves so-called micro drops which evaporate in an instant; this means you need not dry with another cloth.
If cloth was too wet you might discover some watermarks. Wring cloth again and clean surface once more. This might also be necessary if some kind of cleaning agent was used on the surface before. Then rinse and wring cloth and retry.
After a while the cloth will look dirty - but you will still get good results. Wash cloth only if you are no longer satisfied with results.
The cleaning cloth can be washed in your washing machine (up to 200° F / 95° C). In order not to destroy the finely-woven surface of the cloth never use any softener and never dry the cloth in your drier.
Rinse in clear water before using cloth again.
You save time & money and what is more - it is an extremely environment-friendly product
for orders and inquieries please contact
INNOVATIONS INTERNATIONAL, LLC AZ
JOHN D. LEWIS
811 West Hopi Drive # 20 - PO Box 85 - Holbrook, AZ. 86025 - U.S.A.
tel.: (928) 524 9335 - fax: (928) 524 9335
e-mail: manager@ kokopello.de
---
BACK