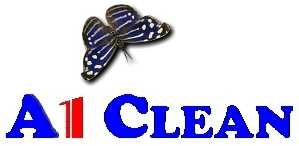 *ANTIBACTERIAL SPONGE CLOTH*
Product description:
This three-layer-Ultramicrofiber sponge cloth constraints bacteria and unwanted odors as it is equipped with ZEOLITE (US-Patent 5,496,860). ZEOLITE resists heat up to 800°F and causes an ion-exchange process resulting in an antibacterial effect that is almost permanent and remains unaffected even after repeated washing.
Also available in connection with our MOP SYSTEM, which includes a 5ft telescopic high-quality handle, floor-plate velcro equipped, the mop has got a trapeze shape and can be used on both sides for double efficiency.

Product performance and advantages:
It is ideal for use in kitchen and bathroom, or any other delicate areas. Due to its special weaving it also works extremely well on greasy surfaces, like ovens and oven ranges. Also use for cleaning your car outside, and inside on all vynil surfaces. You won't need any special other cleaners or car sprays. It is extremely environment-friendly
Do's and Dont's:
use theA1Clean *Antibacterial Sponge Cloth* cloth wet or just damp
use clear water only
do not use any cleaning agents or chemicals, chlorine or bleaching agents, conditioner, as this would damage the cloth's performance
machine wash up to 180 degrees F , rinse in clear water and wring before usage
wash separately - after the first washing it can be washed with other garments
for orders and inquieries please contact
INNOVATIONS INTERNATIONAL, LLC AZ
JOHN D. LEWIS
811 West Hopi Drive # 20 - PO Box 85 - Holbrook, AZ. 86025 - U.S.A.
tel.: (928) 524 9335 - fax: (928) 524 9335
e-mail: manager@ kokopello.de

---
BACK